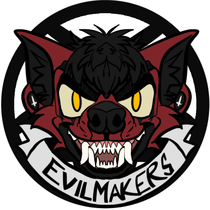 Evilmakers prices
⛧Status: Closed ⛧
---
---
⛧TERMS OF SERVICE⛧
⛧ You must be 18+ or someone who is 18+ who can help you

⛧I'll start working after i recieved the full payment, Paypal or banktransfer!

⛧ Making a suit usually takes me 1-2 months so dont always ask me each day if its done. i will send you updates when i got them

⛧ If you order a fullbody suit you must make a Duct tape dummy and send it to me so i can make the bodysuit, there are alot of tutorials on youtube how to make a good DtD pls make sure to watch it and do as in the video.
---
Partials Starting at
950€
price may rise depends on how many colors you have or how difficult the character is

+ 300 € for Indoor feetpaws
+ 250 € for outdoor feetpaws
Includes:
---
Fullbody Plantigrade Starting at
2000 €
price may rise depends on how many colors you have or how difficult the character is
---
Fullbody Digigrade Starting at
2500 €
price may rise depends on how many colors you have or how difficult the character is
---
Feetpaws and Handpaws
Indoorfeet: 300 €
outdoorfeet: 250€
Handpaws 4 finger: 200€